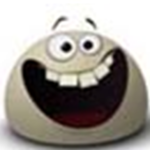 Sherry Rose
Instructional Designer at
Xplornet Communications
Fredericton, New Brunwick, Canada - the end of the world
When working in an SL3 file with lots of animation and matching audio the playback in Preview works perfectly. ...
I have created several stories now that run fine in preview but have a lag when publishing to CD. I have import...
Good day.  I am working with a file that has a game show of 15 questions.  I have added a layer to pop up by using va...
Trial Ver 2 overriding file type Ver 1 after download.  How do I change my files back to Ver 1?  Desparate!
I have 5 modules built into one course.  Depending on the user group you will select a different start menu but branc...
Hi.  I have created a pactice session using Storyline recorder where the learner is required to click on some buttons...
In the first scene - objectives slide the learner should be able to simply click the Next buttton to preview three co...