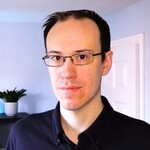 Chris Hodgson
eLearning Solutions Developer at
Discover eLearning Ltd
About

Chris Hodgson

I work in the North East of England as a digital learning consultant, creating solutions for private and public sector organisations. I have worked in Higher Education for over 6 years, and have produced bespoke digital solutions for multinational organisations and independent training providers.

Newcastle Upon Tyne / Durham / Sunderland
Produced for E-Learning Heroes Challenge #189– Circular Menu Navigation in E-Learning
Produced for E-Learning Heroes Challenge #356 – Animated Masking and Cutout Effects in E-Learning.
Produced for E-Learning Heroes Challenge #282 – Using Slide Numbers and Pagination in E-Learning Courses.
A full touchscreen game produced for the Alice in Typhoidland exhibit running at The History of Science Museum, Oxford.
Inspired by the handheld Barcode Battlers gaming system that was released in the mid 90s.
Experimental project where a flashlight can be picked up and moved around the screen to light a room in Storyline.
An example of a 'Nextless' vertical-screen eLearning format delivered in the style of a comic book.
Utilising a combination of sliders, motion path animations and collision detection to produce the mechanics of the game.