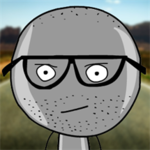 Chris Perez
Articulate Storyline/Studio '13 Developer, Graphic Designer, Web and Database Developer/Admin, Muiltmedia Contributer, Saba Admin at
Hitachi Vantara
About

Chris Perez

Twitter: @Chrispywan
Is there a way to add a copyright (or some kind of footer text) to the end of the course that's visible upon initial ...
Many have probably seen a course I worked on that used cartoon characters, and I got word there were inquiries as to ...
I'm beyond frustrated right now. I'm explained this through support and filled out a "feature request," but perhaps s...
I do not have this problem in Storyline - just Presenter '09. I've never used a Web Object in Presenter, so this neve...
I was excited to upgrade to the new suite, mainly for HTML5 support. However, within an hour or two after upgrading a...
As an eLearning developer, I've attended several industry conferences (the big ones) and always been a little disappo...
Disregard - looks like the update may have activated an older version of a Flash plugin that was installed in the bro...

Chris Perez
Articulate Storyline/Studio '13 Developer, Graphic Designer, Web and Database Developer/Admin, Muiltmedia Contributer, Saba Admin
12/7: hank you to all that contacted me. At this time, I am not looking for any more submissions. Thanks! I've been g...
My team recently discovered an issue with the way Storyline's SCORM code works in our Saba LMS (5.4).  My understandi...
I stumped the panel at the DevLearn conference with this one, so maybe someone else has run into this issue? I work w...
Three questions, none of which I could find an answer to after a search: 1. Is it possible to insert a new scene betw...