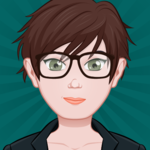 Donna Westwood
Director / Freelance E Learning Developer at
Foster & Forge Ltd
Could anyone let me know what I am missing please or if this is a bug? I resize my marker labels in SL - they only co...
Hello All, I am building a large amount of small rise courses for a client - most of which include multiple storyline...
Could someone let me know the defaults in Rise please? So for example it seems without changing anything; body text i...
Hello lovely Community! We have set ourselves an in office challenge this year of creating a little 'something' for n...
Help!!! course was due to go to client at cob today - but after I had made all my alpha amends - course now won't pub...
Hello lovely community! I am building a software simulation - based on a screen recording of someone walking through...
I am developing a software simulation which uses dates/ calendars extensively. (a booking system) Some javascript has...
I am trying to build a question slide in Storyline that is a double text entry with both having the same possible ans...
Hello all, I am currently working on a 508 course and I am using this new feature loads! I am however finding that ...