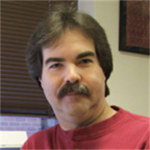 Doug Rice
Senior Research Engineer, e-Learning Instructional Design & Development at
Battelle, Pacific Northwest National Laboratory
Anybody know of a way to move checkboxes on the right side of the text when working with RTL languages like Arabic in...
Hey, gang. Can anyone tell me why, when I publish an SL3 file to CD format, I sometimes get the Flash version output...
I've got an SL2 project that contains some fill-in-the-blank questions. Rather than opt for a Submit button, I've set...
Hi, all. I just noticed something in SL2 that I can't believe I hadn't seen before... I created a trigger on the bas...
Does Storyline (versions 1 and 2) REALLY not include master slide content when exporting a story file for translation...
I'm working on a software simulation that uses a slider to show different images across a timeline. One feature of th...
Hi, I'd be interested to hear ideas you may have on developing performance-based e-learning activities that allow lea...
Okay all you hardcore Storyliners...This one has me stumped so I'm looking for ideas. I'm trying to build a voltmeter...
Has anyone else had an issue with a scrolling panel extending beyond the end of its contents? When scrolled all the w...
Hi, gang. I noticed that when I publish to CD and then copy the output folder to a network drive, the embedded videos...
A customer just informed me of a very strange bug in our Storyline course. We have several Try It screen recordings i...