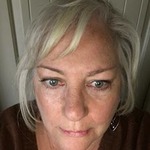 Elizabeth Delgado
Senior Learning Consultant at
The Hartford
About

Elizabeth Delgado

Senior Instructional Designer
I have the latest update installed for Storyline 3, and suddenly when I publish to word (which is often needed for le...
I have republished to html a storyline 3 course with 3 embedded engages. However, once in the LMS, the engage screens...
I have imported 2 engages into my storyline 3 course, following the instructions. They play fine (I have Engage 13). ...
I have tried importing just 1 slide, or one interaction, which in AS2 was almost immediate. With AS3, it clocks while...
When I try and open my current project in my newly installed Storyline 3, I get an error message that it cannot be up...
With Storyline 1 and 2, when you open the application, you can resize it to whatever size you want on your desktop. W...
We have a Storyline 2 course that has a recorded screencast, and then recorded audio within storyline after the scree...
Is there any news yet on when this functionality will be added? The posts I searched are all over 1 year old, and sta...
Even after Titling all scenes and slides, when the Storyline 2  course is playing, the bottom of the player only read...
I'm in the process as the first Storyline user for our company, in validating Storyline for our LMS before others get...