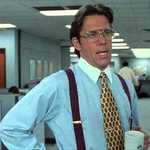 Jeff Clay
Curriculum Developer at
Hayes Locums
About

Jeff Clay

Curriculum Developer for AWS (Amazon Web Services). Have worked for and built training for Amazon Logistics, Walmart, U-Haul, Hitachi UK and Johns Hopkins Medicine. Just started Storyline 3 after years of 1 and 2.
Activity
"Well, after a very frustrating week, I've finally discovered that the error is not with the Storyline course, but with the LMS we are usi..."
over 9 years ago

11/29/12 at 2:03 am (UTC)
Activity
"Thanks, Bruce, that worked well! I love how easy it is to use variables in Storyline."
over 9 years ago

10/30/12 at 2:34 am (UTC)
Activity
"Thank you Nancy, that worked great! Using the trial version to put together a course to convince the powers-that-be to buy Storyline. Lov..."
over 9 years ago

10/16/12 at 8:35 am (UTC)