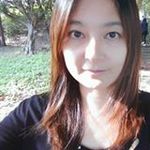 Learning Experience Designer (Freelance)
About

Joanne is an independent e-Learning consultant, instructional designer, and e-content project manager. She is passionate about improving the quality of learning to help solving the gap of performance in the real world.
If you want users to be able to do something, a virtual practice activity might be the best strategy. Let them learn fro
When learning a rule or a policy, it could be a good idea to use conversation instead of simply clicking reveal. And usi
Why not using a Robot interaction for Precautions of Work Safety regarding Robotics
Get your creative gears moving with this example of an animated process interaction. Drag-and-drop the steps in the corr
View a 3D rotation effect in different direction by holding your mouse.
Select a color from the Pantone Card to see how good the color is on your wall before you repaint it!