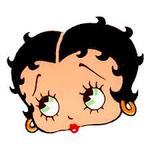 Kerry Rasmussen
Senior Advisor Capability at
Dept of Transport & Main Roads
Hi Is it possible to replace the slider thumb with an image? If so, how? I have a car icon that I want to travel alo...
I have built this course and am struggling to get the triggers and states right to a) change the state of the buttons...
Hi I seem to have lost 2 days worth of work and cannot work how this has happened!  I saved throughout the build, as...
Hi I am having trouble restricting the user from moving to the next slide until such time they have visited every me...
Hi I'm having trouble working out why my quiz won't allow the user to submit their answer when it is the incorrect o...
Hi Last year a tutorial was published, demonstrating the use of java scripting to animate Articulate Storyline 2 cou...
How do I replace a current quiz bank with a new one? I have tried to import a spreadsheet (using the SL template) dir...
Hi I am trying to publish to Articulate 360, using SL, and keep getting an internet connection error?  I have publis...
Hi.... I am loving the functionality of Rise and its simplicity to use; however, the formatting of the font is ...
I noticed in the preview that there is a resources link in the top right corner; how do I upload a document to this l...
Hi all I am trying to progress to the next slide by inserting a trigger for the user to go to the next slide when th...
I am new to using Articulate Storyline 2 and want to link more than 3 scenes to my primary scene; can anyone help me ...