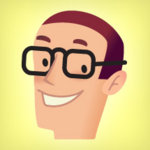 Steve Gannon
Principal Consultant at
GanTek Multimedia
About

Steve Gannon

I have been developing eLearning applications since 1994. For a long time I used Authorware and have since used Articulate products (Studio and Storyline) extensively. Training topics and clients are extremely varied -- corporate, academic, non-profit and government. I teach on-site Articulate...

Colorado Springs, Colorado
Activity
"The Audacity window is showing that your audio file is 44KHz, 32-bit, stereo. Use Audacity to convert it to 44KHz, 16-bit, mono and then ..."
over 8 years ago

12/26/11 at 2:01 pm (UTC)
Activity
"More memory will definitely be a plus during publishing, Mike. There are lots of other tips in the forums on increasing publishing speed...."
almost 9 years ago

10/30/11 at 9:25 am (UTC)
Activity
"To add to your tip, Simon... Even after closing PowerPoint, if your PPTA file is large (say, it has a lot of audio and/or video), it can ..."
almost 9 years ago

10/26/11 at 5:02 am (UTC)