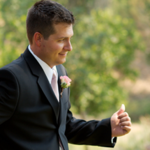 joe Najera
Developer at
UC Davis Continuing and Professional Education
I'm an instructional tech who doesn't use Articulate, but I do support staff who use Articulate. We're adding more se...
Hi all. As we are just beginning our transition to Articulate 360, we are exploring our standards for production.&nbs...
Hi all. We've noticed recently that the 'Previous' button behaves differently in Presenter '13 than it did in '09. In...
My tests with using the export to mp3 feature don't seem to grab any of the audio from Engage interactions. Right now...
Hi there. While testing a few courses finally posted in our LMS, we've seen this dialog: I see that it's a local set...
Hi there. We publish everything we do at 128 kpbs audio. With Presenter 09, I was able to make that change once for a...
I have published a number of presentations upgraded from Presenter 09 and the notes are being centered.  Other presen...