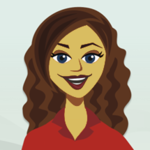 About

lilian marshall

I was an art director for print and then a web developer. Now I am on my way to become an eLearning Hero!
We have provided courses to clients with a variety of LMS systems. Today we have a client whose LMS is not directing ...
I have a Storyline file that I need to make updates to. The problem is that the font changes size when I open the fil...
I have 3 button states: Normal, Hover and Selected. When a button is selected - and it shows the selected state - the...
I have a module where the navigation is set to restricted - not locked. It performs exactly as we would like on the P...
This forum is filled with experts full of great advice so please chime in. I work for a company where the very intric...
How can I reset the answers after a user's incorrect input? Right now the user input remains onscreen after the "try ...
I have a project that has several lightboxes. I was able to easily create most of them using layers. However, 9 of th...
The art department has created pictures that are to be used for the Normal and Hover states of buttons in a rather co...
I noticed a quirk in the html5 build. This project contains 3 lessons with topic sections in each. In some of the top...
Greetings, I am on my way to deliver my first project created with Storyline. So far I really like the program. Howev...