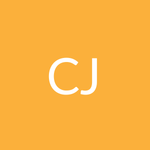 Carey Business School Johns Hopkins University
eLearning Flag, Carey Business School at
Johns Hopkins University
Hello, I am revisiting a project I completed in SL360 a couple of months ago. It had the feature of a student typing ...
Hello Heroes! I am creating a project with variables that are typed in on one page and reappear on another. I have tw...
Hello, I'm looking for tips on how to create a slide where the student clicks on a word box, two other word boxes app...
Hello, I'm working on a project in SL 360 that offers the student a chance to watch a video, and then click on b...
Hello! I'm working with a Multiple Response slide that has a couple of issues- when it is published or previewed...
Hello, I've recently completed my first Articulate Storyline project, a series of mini-quizzes that are hosted in Bla...
Hello! I am working my way through my first Storyline Project. Another team member created a template for our pr...
Hello! Is there a way to browse Media Library rather than searching from Insert mode? thanks!
Hello, I've embedded a couple of videos into my Storyline 360 project and the "seekbar" is cut off, so that it shows ...
Hello! I'm new to Storyline and I'm publishing my first demo for a client, using the Interactive Video template. I've...
Hello, I suspect that the slides I'm exporting with the "edges cut off" may not have been created with a correct asp...
Hello- a colleague sent me a Storyline 2 file of a project he'd worked on. I opened it in Storyline 360, made some ch...