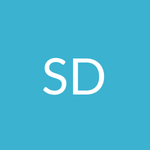 Doris Chwist
Customer Support & System Trainer at
City of Winnipeg
About

Doris Chwist

https://community.articulate.com/users/DorisChwist
I found several animated characters in the Content Media library 360 videos and they have a green screen. I am ...
I enjoyed Dave's webinare Unlocking the secrets of accessible elearning. I am looking for a quick way to always...
A while back, I thought I reviewed this amazing interactive glossary that was accessible through the glossary tool on...
In the absense of an LMS, we are publishing our SL modules on a webpage. We are starting to build a question ba...
I have a jeopardy style game which I have used over a dozen times with no problem. This version though, one of ...
I have inherited a Storyline 360 template at work and I cannot find the button on the feedback master slides. I...
I will include the file. I have been given a template for my current project. I am using the slide master...
I need to remove the popup Back to the Top from my Storyline 360 project. It is triggered when a text is entere...
My project is to create an instructional online video. The voice talent is sending me MP3 files, another ...
Everyone loves a carousel, right? So here is my attempt to create a carousel with purpose. The table of c...