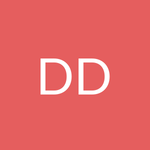 Doug Doyle
Manager of eLearning Development at
Compliance Solutions
About

Doug Doyle

Graduate Art Institute of Colorado. Multimedia Design. 20 Years in e-Learning.
Is it me? or, does the incorrect UI feedback for knowledge check matching questions seem a bit unintuitive? Can someo...
Come on Articulate. Change the message to read 'We are experiencing problems. Please check back momentarily'. Please ...
Am I over looking something or is the copy/paste function in the Rise Scenario blocks just not working? I am grabbing...
I would like to know why Rise is reverting my content back 30 seconds. Suddenly, while in the midst of updating the d...
Is anyone else experiencing the ghost mouse pointer? I use a touch screen to develop even more rapidly than usual. Do...
After importing Engage Interactions into Storyline 3 and then publishing for both Web or Scorm, the user action tabs ...
I am tasked with creating multiple templates for an aggressive course writing team. I simply do not have time to cust...
When I open Engage via the Edit in Engage button in PowerPoint, Engage opens as it should. The problem is when I Save...
I have noticed after publishing any Engage file that if I click the tabs, numbers, bars, etc. (depends on which templ...
The stealthray.swf file contains the bottom player attributes including the pulsating play button. Does anyone have a...