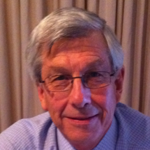 About

Errol Muir

Teaching undergrad business strategy and HR courses
Hi. I've created a video in Storyline 360 from 4 slides. When I embed it in Rise, it shows as a blank scr...
It appears that whenever I try to launch a Storyline course on the iPad, the 'download the Articulate mobile player f...
In a training module I have used a trigger to lightbox a Youtube video embedded (using embed code). I have published ...
I used the ideas in e-learning how to's at http://articulate.createsend5.com/t/ViewEmail/r/02F82448E5D7F1BA2540EF23F3...
On one slide in a training module I've set up 3 lightbox objects linking to 3 different slides in a separate scene. E...
Hi.  I have inserted a picture into a slide and converted it to a trigger that takes the learner to a Youtube website...
I edited sound track in storyline by double clicking on the soundtrack in a slide, making amendments and save and clo...
Hi.  I created a course with an embedded Youtube video, published for CD.  It is the second slide in the course.  It ...