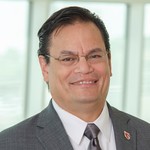 Frank Pietrantoni
Director, Office of Health Professions Education at
Nebraska Medicine
Good day all, I have just published a simple module/quiz out of Storyline 2 using the Tin Can API option.  This is a...
Hi all, At DELEARN 2014 I attended a session hosted by Professor Art Kohn on his methodology/product called BoosterL...
This is SO SO frustrating. I am working on a SL2 project that is 262MB. When I try to save it, the program prompts me...
Storyline 2 crashes about 50% of the time when I try to publish to LMS.  The application freezes and I have to use Ta...
It looks like the Articulate designers must be in the "MS Office" camp.  I personally do not like the new interface c...
This may be a weird one, but I would like to use a variable (that is an aggregate score from a Jeopardy Game) to popu...
Hi all, For some reason the search function on this site is not working for me.  Anyway, I was wondering... can the ...
Hi all, I need some help. I am trying to render out a chromakeyed video (rendering avi uncompressed 32bit) that I nee...
Hi all, Newbie here and very excited about finding this great resource for Articulate. I'm not new to user forum...