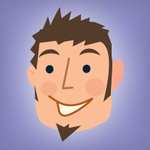 Hugh Gardner
Instructional Design Specialist at
Purdue University
About

Hugh Gardner

Work as a Instructional Learning Specialist at Purdue University.
So I want to embed a list that a person can easily access and edit into a Storyline file so that after I hand it over...
I was able to find some mentions of Storyline and Blackboard learn, but no detailed resolutions.  I have a simple 5 q...
Ok, so what began as a exercise to teach myself triggers better, has become a obsession to make it work.  What I have...
I sent in a request for a few items I would like to see added for the glossary tab, but thought I would see what else...
Ok, so I have a form (originally made in word, converted to pdf), and the client wants to have it so that when the pe...
Besides being hired as an Instructional Designer, my boss would also like me to investigate which companies can provi...
So I thought a good topic for the forum would be tips and tricks to reduce the amount of time you need for repetitive...
I plan to develop this more, but thought I would share the work in progress. It's a 1970s newsroom inspired the...
So I am working on a industrial safety quiz, and am trying to fine tune how the text appears over the top of color ph...
So I've been using and loving the tool for a while, but hadn't ever left anything up there because I'm a little lacki...
Curious about how you made the jump and would love to pick your brain or have someone I could ask a few questions off...
So in my efforts to remove Captivate from presentations, I want to simulate a mouse movement in powerpoint. Now...
Hello all, I just loaded a new system and purchased a new copy of Studio 09. When I try to launch .ppta files I...
Ok, so training a new person and he created some content, and I couldn't preview it in Powerpoint 2007 or 2010. ...
So, I thought a good discussion on the best way to insert screen capture segments in Articulate would be helpful.&nbs...