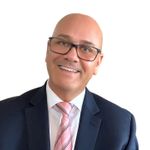 Jason Peterson
Learning & Development, Operations Management, Training Design & Solutions
About

Jason Peterson

Learning & development specialist with focus on internal training and certification programs, learning management systems, eLearning development, performance support and knowledge management.
Hello everyone! Once again, my apologies for this quick slam dunk question without proper review of possible discussi...
Hello everyone! I haven't been "Articulating" for quite some time, so please forgive any potential ignorance on my pa...
Anybody out there that has tips on reviewing the generated .XML file for errors and reasoning why my .story won't pub...
Normal 0 21 false false false oNotPromoteQF /> DE X-NONE X-NONE ...
Hello everyone, besides printing results of a quiz, are there any other options I am missing out on e.g. submitting r...
Hello Articulate Colleagues, When you create a new Engage Interaction (Conversation) you see that the characters and ...
Hello everyone!  I just want to confirm that Sound Effects were indeed removed from Articulate Quizmaker '13 - I have...
Good morning everyone, I have a slide with a caption, one image, one character and one sound file (voice narration). ...
Hello, I have Storyline and just installed Replay but when it opens, it stalls - I cannot click on anything (just get...
Hello everyone, I haven't yet begun to use Studio '13 and would like to know if there's a specific application or pro...
Hello, I can insert a previously recorded demo / app sim (SWF file created from Adobe Captivate) into an Articulate S...
Hello, can I zoom an image added to an Articulate Storyline slide like I can with Articulate Engage?  I don't want to...
Normal 0 21 false false false oNotPromoteQF /> DE X-NONE X-NONE ...
Pertaining to "Deleting annotations in Presenter '09": if that is how one is supposed to remove all Annotations from ...
Hello everyone, I am looking at web hosting companies / offers to load content (e.g. Articulate or Adobe Captivate / ...