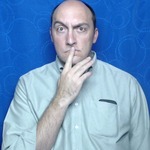 Jeb Hoge
Talent Development Generalist at
Virginia Housing
About
Hello, all. I need help. *sigh* I have three hotspots in my menu page. Each one has been assigned a variable; when t...
Is it just a given that if a user has a pop-up blocker on their browser, it'll fire if the user clicks an attachment ...
I have a course that has multiple quizzes that are set as "gates" for content, and the user must pass each quiz befor...
I've tested this in an LMS environment using LMS-configured output and in a web server/SharePoint environment with we...
I want to be sure I understand this. If I publish a course using the Web output, I can't post the output folder to a ...
I had a custom course template for a published course that disappeared! after I'd transferred all of my course direct...
Is there an easier way to convert results pages to Spanish than doing it manually through the Slide View? I've got 34...
Is there a way to insert many quizzes or interactions in one action, or do I have to do them one by one?
Once you import audio files into Presenter, you can move the source files (e.g. to a network folder or DVD) without c...
To clarify, I'm not the weirdo...this tooltip is. The red bubble text pops up when the user mouses over that navigat...
I have a course built that includes eight quizzes, each of which acts as a gatekeeper to the following section. The s...
Folks, this is a reminder to keep your audio files backed up and clearly labeled. I just had to reinsert 30 or so sli...
Is there a setting that permits or prevents a user from advancing the slide even if narration or animation is ongoing...