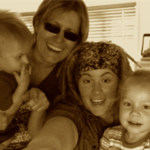 Kim Gillham
Learning Experience Designer at
Visumation
Somewhere between where I have been and where I am going
I have recently updated and republished a (fully working) course but now the 'actual' tab order is excluding text. Th...
Hi, I am building a course that uses the SL Player and we have noticed: The Resources button does not provide access...
Hi,   I have a client with some drag and drop interactions (AS360) that worked perfectly, until tested on the new v...
Hi, has anyone else had this issue? I have to convert a client's SL2 course and subsequently every time I try to edi...
Hi, we are currently developing a course that uses a picture-based quad-menu that uses a hover to bring up a blurb an...
Hi, Sorry in advance if this has been asked before, I have had a look through the forums but couldn't find anything....
Hi, I'm trying to create a slider interaction using drag and state triggers. I'm sort of succeeding, but not complete...
Hi, I want to use a freeform drag and drop to present information. That is, I want the learner to drag a concept to a...