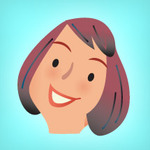 Maggie Brashear
Senior Manager, Learning and Development at
Jones Lang LaSalle
I have a course with Russian text and when I publish it in the LMS the text is a different font and the characters ar...
I have a course with 17 different quizzes - they are all the same but in different languages - the learner chooses th...
Hi, I didn't see another discussion on this so asking. I use Golden Plains as my custom headers which aligns wi...
I have a slide with a list of radio buttons and they are not in a set.  When the user selects a button I have a trigg...
The strategic focus of this role is the design of contemporary products, tools, practices, and approaches that drive ...
I have a results slide with a review option - after i revew the quiz when it gets to the last one and i click next it...
Has anyone purchased from elearning brothers - look like they have some great gaming files. any other products you wo...
I have all the quiz questions selected in the results slide options and only 2 of 5 quiz slides show when I click on ...
I have a project with videos and the timeline is accurate with the end at the end of the video but when I watch it th...
I want a drag and drop with both sides to be static at start of screen and cant figure out how - help?
I created a free form drag and drop and would like the learner to be able to go back and see their answers and the co...
Must have expertise in Storyline. Paid internship - location preferably Chicago but possibility for Charlotte or Bost...
I have tried every kind of trigger I can think of and when I close the lightbox using the x it goes to the pevious sl...
I dont want anything to show when hovered on the radio buttons. Pulling my hair out... thanks
I have a lightbox set up and want the learner to visit a new slide after closing the light box and when I click next ...