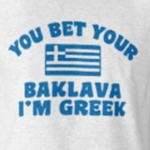 About

Pete K

E-Learning Enthusiast!

U.S. but wish I was in Greece once in a while! OPA!!
Our ID team is in the process of developing a standard survey for online training at a healthcare organization which ...
Has anyone come up with an easy way to create an animated squeezing effect in Storyline 2? Essentially I am looking t...
When viewing text with variables in HTML5, the font and line spacing of the text is increased significantly.  This ...
The attached zip file shows two techniques I've discovered for activating full screen from Storyline's player. Unlik...
Since I am now forcing my content to open up without browser controls by launching the player into a new window (as a...
I would like to know how to do this without having to go down the list to hide or lock objects.  Is there a way to do...
 When a user goes back through previously answered quiz questions using inserted triggers, the submit button changes ...
Since Storyline's inception one of the biggest feature requests has been to allow the player to toggle into Full Scre...
For multiple-response questions, is there a way to set a requirement for the number of choices that should be selecte...
I added a marker within the scrolling panel and now cannot remove it.  Hitting delete on the marker does not work nei...
Is there any way to insert a Storyline swf into Captivate 6? I have not been able to find this answer anywhere online...