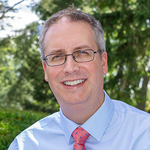 Scott Schmeer
E-Learning Specialist at
The Fierce Pixel
About

Scott Schmeer

I have more than 24 years of professional experience as an E-Learning Specialist, Graphic Designer and Illustrator, producing bold, creative, and effective visual solutions for all kinds of clients. I am also a noted devourer of cookies - preferably chocolate.
This program lets you instantly assess any dangers lurking in your cubicle – and what to do about them.
This fun microlearning sample drives the user through the content with graphics, fun interactions, and animations.