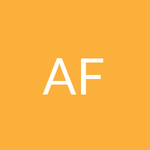 About

anna fidz

I'm an instructional designer who designs and develops e-learning courses.
Hi, anyone know about this and if narration is required? What are the best practices using RISE? Thank you!
hi, does anyone have any recommendations for voiceover for compliance courses? is it better to go with someone big or...
Also, in terms of mobile learning, if I design/build something with mobile learning can I use it for traditional (des...
Hi, i need to build an online tutorial that records screens  (creates captions, etc) on an iphone with Articulate Sto...
is it SCORM 1.2, or SCORM 4.0 too? which edition? thanks!
Hi, once I record a screencast video/software simulation in Articulate Storyline 2, how do I isolate the audio so I c...
Hi, does anyone have experience with this and the limits that LMS' impose?  The SABA (LMS) support people aren't help...
I uploaded my Articulate Storyline 2 Course to our Saba LMS. We want it to be compatible with all mobile devices (inc...
What is the easiest way to do this in Articulate storyline 2?  Restrict navigation (preventing the student from click...
Hi, does anyone have a sample FAQ interaction that they can share for Storyline 2? Thanks so much!
Does anyone have any best practices for using voice over in Articulate Storyline 2, esp. selectively (some screens wo...
Hi everyone, does anyone have a template that they've used for STORYLINE scripting that has really worked well for yo...
Hi everyone, does anyone have any SPECIFIC best practices or types of interactions that you've created using Storylin...
I just recently switched from Pres. to Storyline. I used to use STRIPS, very fast for text animation entrance. Can I ...