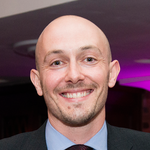 About

Proud E-Learning Heroes Super Hero with ~20 years' experience designing and developing e-learning and infographics. Topics covered include medical, pharmaceutical, retail, nutrition and sports for a variety of clients, both in the UK and internationally. Always interested in new projects.
ELH Challenge 254 entry, showcasing eLearning portfolios using Articulate Rise.
Cardiovascular disease is the #1 cause of death globally. Check out our demo to learn more.
Quiz interaction built in Storyline 360. Questions pulled from multiple categories.