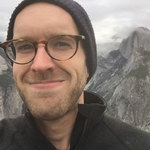 Douglas Harriman
Instructional/Web Designer at
University of California Office of the President
Anyone else finding that shadow effects look significantly worse with SL360 when viewed in Chrome? If so, anyone know...
Saw something in a project today I've never seen before: when viewing a published project at full browser width with ...
Started experiencing some issues today with how my screenreader was handling text frames. Don't recall encountering t...
I was exploring different closed caption methods and tried a version where I had text boxes set to different timing w...
I'm trying to embed both a web object and a YouTube video in a presentation and have either be accessible with keyboa...
Hello, A developer on our team is experiencing issues with his version of Storyline. The problem initially was that p...
Hello, Our LMS is a modified version of Moodle 1.something (I can provide more specific information if needed). We've...
Hello, I have a Storyline presentation with around 30 slides. Each slide features a title, a textbox, a simple marker...
Hello, I'm wondering if there's a way to set the timelines for all slides in a presentation to a certain length using...
Hello, Is there a way to set text entry fields so the text with which they're populated is underlined? Thanks, Douglas
Is there away to allow text entry fields to reset to their default, "Type your answer here..." state? Even with slide...