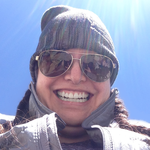 Jenn Barnett-Russell
Instructional Designer at
GEICO
About

Jenn Barnett-Russell

Developing eLearning for 10 years
About a week ago, we began having an issue where the Storyline blocks embedded in Rise weren't displaying the pr...
I've scoured the internet and not found any references to anyone having issues, but my entire development team is exp...
I'm wracking my brain trying to find out the cause of dimmed mp4s (~7-8%) in published HTML5 output using the la...
My company has requested that we start updating all our outputs to HTML5, but still uses IE11, and I have been plague...
Hi all! Wondering if anyone has had this issue, and discovered a more elegant work around? I'm currently in the pro...
My entire department has been dealing with the issue of the SL2 play button in the timeline view being non-operationa...
I have been working on putting a template together to allow me to quickly import quiz questions for large quizzes (50...
I recently did a project where I was asked to have a user be able to view the question feedback at any time during th...
I'm currently working on a course where all of the pages needed are extremely long.  Because of this, I'll be putting...
I've been using Storyline for a few years now and I've run into a major problem when upgrading my courses from 1 to 2...
I have a red and green that's custom to match a system used by the company and the red and green correct/incorrect ba...