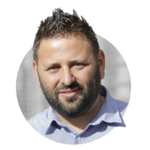 Leonard Puglia
Creative Director at
Equilibrium Creative Solutions Pty Ltd
I'm trying to use an animated GIF as a section header or banner in Rise. I created an animation in SL, saved it as a ...
Hello everyone, Does anyone know how to convert number variables into a format that represents a comma for numbers gr...
Hi there, I'm using the latest updated version of SL360 and I want to create an interactive video quiz. In previous ...
I have created a couple of custom drag and drop interactions, that I'm not using as part of quiz; but purely ways of ...
Hi everyone, Has anyone ever tried to create a 'rate this course' slide? We are thinking of creating a star rating (...
Hi there, Is there a way to centre the notification window text? More specifically, I am wanting to work with the in...
Hi all, I'm hoping someone can provide some help with this complex scenario…. (apologies for the long winded explana...
Hi heroes, Has anyone had success with creating hyperlinks to a Corporate Intranet page in Storyline? I have tried tw...
Hi all, Hoping you can help me.... I'm trying to publish a host of quiz questions which are to be sent off for sign-o...
I have a slide that branches off in 4 different directions based on the content topics. The learner must complete all...
Help needed.... I have created a pool of 20 questions, for a 12 question quiz. 2 questions will appear as mandatory a...