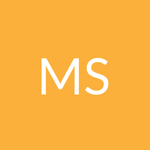 Melanie Sobie
eLearning Specialist at
Wisconsin Department of Corrections
The State of Wisconsin, Department of Corrections, is hiring two positions in our e-Learn Unit! One position will be ...
I've made a copy of a web page and saved it as an index.html and inserted it into Presenter as a local web object. It...
Is there a way to look into the published files (Presenter) to see what choices someone else made when they published...
I've recently completed a project and would like some feedback.  It is a very long linear course, but it is broken do...
Hi everyone, I'm working on ideas to revise some new employee orientation trainings. One of the standard topics for o...
I have a slide where I have yellow arrows that come in week by week on a calendar, using wipe from left animation. Ne...
Hi Everyone, My issue doesnt' have anything to do with Articulate software, but it has our IT team stumped so I thoug...
Hi Everyone, I record my audio narration separately from Presenter (using Sound Forge Pro), and wanted to start a dis...
I just lost audio again. It had been working just fine - I actually had two previous support desk tickets on this sam...
Hi everyone, I was having lots of problems with one particular project that started doing some weird things (e.g. cha...
This morning I opened my file to make a few more changes and then publish today. I noticed that I have two PPTA files...
Hi - I'm almost done with this online training module. I did not have much time to put this together because I'm on a...
I am thinking about customizing my colors for the Articulate player so that it matches a PowerPoint color scheme.  Do...