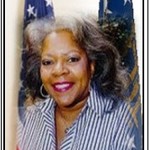 Paulette Suggs
Instructional Designer at
State of Georgia/Department of Administrative Services State Purchasing Division
I designed a course in PowerPoint, added audio via Articulate Narration, and published in HTML5 Only format. The issu...
This is a rewrite to my previous deleted request for assistance (clarity needed). Anyways, I followed all steps...
I created an introductory slide that included a text box variable for the learner name. I also included a text ...
I sent a link to reviewers (no password and enable comments) using Rise 360. Reviewers clicked on the "Review" ...
Greetings! I am creating test slides from an existing Storyline 360 file.  The existing Storyline 360 file has 43 sli...
Hello Community, What are the character limits for questions and responses designed using Quizmaker 360?  Thanks.
I published one of my projects as a video from Storyline 360 for import as an embedded video to one of my projects in...
Exams are being revised in Quizmaker 360.  We downloaded files from Quizmaker and upgraded to Quizmaker 360.  We revi...
I completed a course in Rise, audio was working fine.  Then suddenly, when I clicked on the audio arrow; nothing, not...
I created a link in Rise for learners' access to the email server "Outlook."  However, instead of linking to "Outlook...
I published content for review in Rise and reviewers made comments; however, I cannot see their comments.  Also, as r...
Hello Community! Rise will not launch.  I click on the "Launch" tab and a blank screen appears.  Any insights on how...