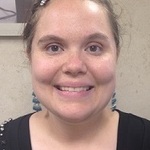 Rachel Craig
E-Learning Content Specialist at
Allen Edmonds
About

Rachel Craig

I received my MLIS from St. Catherine University in May 2015, and have been enjoying my job at Allen Edmonds as an E-Learning Content Specialist. Thanks for letting me play in your sandbox, E-Learning Heroes!
Here is my second entry for Challenge #105. Some of our popular shoes talk about their design features.
For the E-Learning Challenge #105, I submitted two entries. The first entry was a conversation between two characters.
In this challenge, I worked on my graphic design skills to create a box of Resources O's. Free demos in every box!