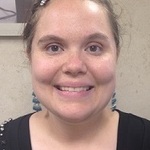 Rachel Craig
E-Learning Content Specialist at
Allen Edmonds
About

Rachel Craig

I received my MLIS from St. Catherine University in May 2015, and have been enjoying my job at Allen Edmonds as an E-Learning Content Specialist. Thanks for letting me play in your sandbox, E-Learning Heroes!
For ELH 149, I created some baseball cards using the characters from Stranger Things.
For my first E-Learning Challenge, I also created an example of a cow, chewing and waiting for the next Challenge!
For my second entry, I created a family tree with customizable markers for each member of the C family.
For ELH #118, I shared a shoe diagram I had created previously for a course.
For the ELH Challenge #113, I created Barry the Bearista to teach learners about different kinds of coffee drinks.
My very first challenge! I had lots of fun creating video backgrounds. This looping animation is my favorite.
For this challenge, I posted a timeline I created for one of the first courses I created, Allen Edmonds' history.
For this challenge, I decided to show how Mario from Super Mario Brothers has changed through the years.