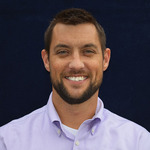 Steve Wooten
Training Development at
GE Life Sciences
About

Steve Wooten

Saving the world EVERY. FREAKING. DAY.
I have a question about course customization. Our users have profile images stored on our internal server, and the pa...
Hey everyone, I publish my beta versions out to my local machine so that it can go through a pilot testing before I ...
An eLearning vendor that we worked with created a single-file .exe output for a Storyline2 project. I thought it was ...
I can't seem to find an answer to this one on any of the forums or in the tutorials, so I'll throw it out here. I am...
I am putting together an interaction where the user updates a product price list. There is a running total on the top...
I am working on a project with several scenes in it, and somewhere I managed to get trigger happy. I have managed to ...
Has anyone else had any issue using the edit video button in SL2?  I have other video editing software on my computer...
I am working on a story with a custom stage size. I added a slider to control a variable, but the mouse and the slide...
I would like to add meta data to my projects. Is there a way to do this from directly with in the project so that the...