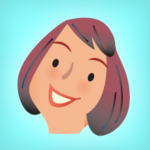 Elizabeth Rogers
Managing Consultant at
Polestar Solutions
Somewhere near where I should be
Has anyone else had problems with multiple choice answers disappearing once the course has been published. This is a ...
I have a weird thing happening with the shuffled answers for an MC question. The last answer is over on the right. It...
For the past week we've had trouble getting into Review. I can publish to Review without problems, but my client is n...
I've read a lot on this forum about drag and drop but I haven't yet found the exact situation I'm in, so I'm hoping s...
I have a drag and drop interaction. The learner is given three possible statements (3 text boxes displayed along the ...
I have a slide with several click and read objects. These all need to be viewed before the learner moves forward. Not...
I'm working on a Windows 8.1 system and I installed Storyline 2 and a character pack (8 character bundle). The first ...
I purchased Storyline with the 8 character pack. When I first installed it, all of the characters were there. I just ...
I've created a sample course for a client - trying to convince them to get Storyline - but the menu isn't working. I'...