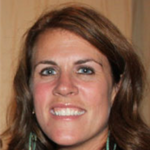 Katie Weaver
Principal Training/Education Specialist - Distance Learning at
Medtronic, Inc.
I am attempting to import a project from Storyline to Storyline. However, when I import from one to the other, the sc...
I looked through existing discussions and couldn't seem to find an answer to this question. I have to remove the line...
Is there a way to use a PPT them in Quizmaker? When I browse for themes, I am unable to see my saved PPT themes. I wa...
I am publishing in SCORM 1.2, and under Player Templates/Layout, I have clicked Exit Tab under Toolbar Menu.  However...
I have a pretty large assessment that includes multiple question types, and am having a hard time figuring out how to...
I have a diagram that I want learners to label in freeform fashion.  I do not want to give them choices.  How can I d...
I need help with Slide layers.  I've just recently started working with them, and am still pretty confused. I have a ...
Good morning! I am new to creating layers and triggers, so I am probably doing something wrong.  I have created a sli...
I have a PPT that I imported into Storyline and several of the animations did not transfer over.  Specifically, Empha...
Good morning! I have a graded quiz using Question Banks.  For each bank, I have it randomly choosing a certain number...
I am testing a course on the iPad and am running into the following issues. - When I publish, I am choosing HTML5 onl...
I am new to Storyline and not sure if this is even possible. I have a continuous playing video, but would like for th...
I have a continuous playing video, but would like for the Outline to show various timestamps along with a brief descr...