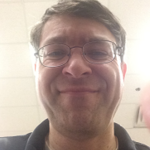 Mark Shepherd
e-Learning Developer at
Canadian Department of National Defence
About

Mark Shepherd

20-year certified Microsoft Office trainer, project manager, course designer, and courseware developer/technical programmer. 5-year training veteran of e-Learning tools such as Adobe Captivate and TechSmith's Camtasia Studio. Have built learning solutions and webinars hosted on Microsoft SharePo...
Cours e-Learning Français: Introduction à SANS LIMITES pour les membres des Forces armées canadiennes et soldats.
English eLearning Module introducing CAF Members/Soldiers to the SOLIDER ON Organization and Community.