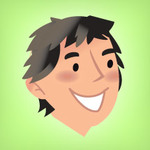 Joseph Conrad
E-Learning Specialist at
Freelance
About

Joseph Conrad

I am happy you checked my profile. Have a nice day.
OK, this may be a dicey question to ask all of you and some of you may wonder why I'm asking, but I was asked if I ha...
Has this happened to anyone else? I've done a clean reset/reinstall and contacted support, but if anyone here knows s...
I just read the incredibly exciting possibilities that Articulate presents in their whitepaper about future product d...
Is there any way to get the trigger wizard to "key" from the mouse scroll? I'd like to create a transition to a slid...
I've got some pretty big video files 10 hour-long mp4 files in my presentation. These are key to my presentation and...
Is there any way to modify the published HTML so that viewers can see my presentation on a smaller screen as a scaled...
The days when Adobe Flash is going to be used by browsers seems to be dwindling. Steve Jobs must have known something...
I've got a dumb question about activations that I would like to ask... I have Storyline installed at work and on my ...
OK, I've got a major pet peeve that seriously adds SO MUCH TIME to working with Storyline that I just have to "ask fo...
I've got this idea for doing an interaction and there are just so many ways to do it and I've tried several different...
Will there be any more Articulate Guru Awards? I went through the blog and it looks like there are none since 2012.
Is there are any way that I can make the "Record Microphone" box stay in the toolbar instead of always being in the w...
Is there a really compelling reason why you aren't selling the software you use to host Articulate Storyline content?...
I'm setting up my presentation so that my slide master has two audio icons (one to turn sound on and the other to tur...
I'm looking to send people to a training slide relevant to the question in my quiz in Storyline 2. For example, if s...