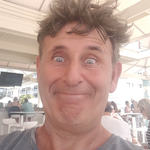 Math Notermans
Expert E-learning designer, developer and animator at
Tilburg University and Fontys Engineering
About

Math Notermans

Behind every great man, there is an even greater woman

Netherlands | Valkenswaard | Tilburg | Eindhoven
As now GSAP 3 is directly available in Storyline you can do some amazing animations. Check this for example...
You can work with arrays in Storyline. Either by getting values from a textfield or by using variables.
Showing how to add images on stage in the Storyline player with the use of Javascript
Here showing how to use TweenLite inside Storyline360. GSAP's TweenLite Articulate uses for its own internal animations.
In this sample i show how to show/hide images with Javascript. A step towards a javascript solution for button states.