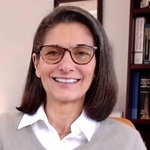 Cathy Allen of Audit Conduct
Managing Member at
Audit Conduct, LLC
Rocky Point (Long Island), NY
My intended model for selling / licensing courses I develop in Rise 360 is to develop the course and then provide eac...
I have created many scenarios in my Rise courses, and have not encountered this before - There's no exit to thi...
This has to be a common situation, so I'm sure I am overlooking something quite simple. I want learners to be able to...
Yesterday, I published a SL 360 quiz to Review 360, but after the initial publication, I was unable to publish a...
I'm building courses in Rise 360 that will reside on an LMS. At the end of each course are two (2) qui...
Hi All, Is there any way to move a learner back to the beginning of a Rise course after he/she has failed ...
Hi All, I've been building short, ten minute Rise courses comprised of two lessons each; one with the course co...
Hi - I built a course in Rise dividing content of the course using Continue Blocks. All such blocks require...
I've begun to look into both Moodle and Learndash as an LMS to sell my Rise courses. Any thoughts on how good (or not...
I've been developing courses in Rise for several months and have played around with the text point size, which seems ...
I've been developing a curriculum using Rise for the past several months. I've written 21 brief courses, but can...
I am creating 10 min courses that are meant to be taken in succession (30 of them all together). The rules is the lea...
I am very frustrated. I've watched a few videos on quizzing and it seems pretty simple, yet I am struggling with it. ...