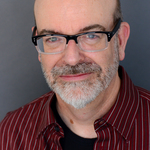 Gordon Wimpress
Learning Environments Technical Supervisor at
USC International Center for Regulatory Science
This is more of a feature request. If I import a PowerPoint slide that has a SmartArt Desgin element in it, tha...
When I publish to LMS, the default name to save it is the same name as I enterd in the Player. If I name it som...
Has anyone else experienced this? When I edit captions, after about the 4th or 5 slide, the audio starts to stu...
It seems like if you can make folders in Review 360, you should be able to share the entire folder, instead of having...
I have a logo placed in the Player for all our Storyline projects.  I output to .zip as a SCORM file for LMS.  In our...
I have Storyline 2.  I have produced several modules using imported PowerPoints with audio and animation.  I am using...
Is there a way to bring in all audio tracks all at once,  1 track per slide?  Either start with project that way, or ...
I have a module that I created with Storyline and have published it to Moodle.  I used Moodle to create a quiz that c...
Hi.  I've looked around, and found various posts on counters for time or math or clicks, but not for what I'm trying ...
I hope this is an easy one.  I would like to share a custom player across multiple PCs that each have an instance of ...
I'm not sure Storyline can do this.  What I've done is made a main navigation page with buttons that go to various sc...
Hi, maybe this is a newbie question, but here goes.  I've created a button, using my own graphic.  It's part of a nav...
I've imported several cuts of audio, one per slide, into a project.  Each track gets cut off at the end when playing ...