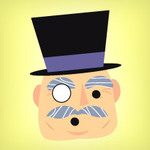 Martin Abildgaard
Senior Digital Learning Specialist at
Universal Robots
About

Martin Abildgaard

linkedin.com/in/martin-woersaa-abildgaard
Hi How do I get the modern player to show elapsed/remaining time next to the progress indicator?
Hi Articulate I have a colleague who wants to learn Articulate Storyline. I thought it would be a good idea to use tr...
Hello Articulate staff I'd like to report bugs for Articulate 360, which seem to be caused by iOS 15.0.2 Specifically...
Hi, We're looking into the possibility of getting rid of our LMS and just place all of our Storyline courses o...
Hello We run into an issue today that our modules (Storyline 3) do not behave as expected in Google Chrome. Images an...
Hi  I'm trying to capture user input and send it to our LMS using a Short Answer question slide like described here:...
Hi  I have a problem changing the states of an object. I've attached an example file that shows the problem: A shap...
Hi Articulate team I just wanted to make you aware of a bug I discovered. If you group two objects together, of whi...
Hello  I need a little help adjusting a SL3 drag and drop interaction: 1. The user is supposed to remove a widget f...
I'm currently testing Storyline 3 and have a question: When I run a Storyline 2 course in html5, it seems to me that...
I need some help to understand the contents of a published course: We have some courses which make heavy use of grap...
Hi there I'm trying out the new Storyline 360 and was initially happy to see that videos are automatically paused whe...
Hi there I've been using Captivate for a long time and wanted to give Storyline 2 a try, but I keep running into pro...