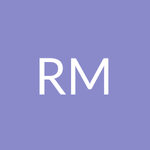 Richard Maloney
Instructional Systems Designer at
Geocent, LLC
About

Richard Maloney

After nearly 20 years of teaching adults, mostly in-class, I branched out and began teaching online after earning my Master's in Curriculum and Development. Nearly four years ago I found my professional home with Geocent and hope to finish my career with them. Great company!
Hey Community! I need to modify an Alt Tag description of a graphic in SL3. Any assistance in finding where...
Hey Heroes, Our customer is (unfortunately) looking at possible switching to another eLearning authoring program. Thi...
Hey Heroes! My agency has been on a new-course-development hiatus, but we're hoping to get back on task soon. The age...
Hi All, I'm attempting to edit and publish my SL3 file in SL360. However, there are differences on the Publishin...
I know this can be done: I did it for two courses last September. Unfortunately, none of us wrote down the procedure....
My storyline lesson activity is not being marked completed after it has been successfully completed. All Mo...
We had our programmer provide us with wider scrollbars where needed for our slides and layers. Now when I edit the .s...
I have several courses using the same interaction but it isn't working properly in this one course: the (default...
Hey Heroes! I have tried everything and still get the same results. Here, I document my entire process from start to ...
Hey Heroes, I hope someone can help me with this. I have tried every possible solution/option I can think of to no av...
Hey Heroes, 1. Saving an archive copy: A former colleague uploaded archive copies of our Storyline courses before lea...
I used to do this a little over four years ago but cannot remember now. We have archived copies of our Stor...
Does anyone know of a user group in Louisiana; preferably north of New Orleans area? (I know; I'm pushing my luck.) T...
Does anyone have experience with this? Questions: 1. We're assuming it'll require creation of a separate course that ...
Hey Heroes! I've searched through available conversations and help files on Articulate.com but have come up empty. I ...