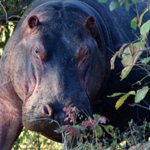 Danielle Wallace
Learning Consultant at
Go Beyond the Sky Consulting Inc.
Hello The color scheme in Storyline 1 keeps reverting back to an old original color scheme.  I know this was a bug a...
I am trying to change the stage of the character to move when the learner puts the dragged item on just a small porti...
Hi Is there any way to have multiple correct answers with Storyline? It looks like it only allows for one correct ans...
Hi Any new word documents and zipped files I embed in the course don't show when loaded to the LMS - whether it's on ...
Help.  I've published a course and the logo is blurry.  It's at less than 200 by 220 DPI but still high resolution .p...
Is it possible to change the size of the following text? 
I want to indicate that a module is complete with a checkmark on the main navigation screen.  I think I should use la...
I've culled and searched for some best practices we can all use to prevent crashes and file losses.  We've all been t...
Hello I've imported my Storyline into a new clean storyline and the Feedback Master grey box shows on EVERY layer, wh...
Help!  Storyline crashed and when I try to access the file EVERYTHING in it is gone!  There is NOTHING showing in Sto...
How do I properly use hover and states to display information?  I want the user to hover over a picture (not click) t...
How do I get the Articulate Ribbon to show in PowerPoint 2010?  I have tried the suggestions below and I don't have t...
Is it possible to keep the bookmarking in Articulate Studio as cookies and not with the LMS? I am publishing it to LM...
The flash video does not work when inserted using Articulate.  It appears fine on the computer of my aquintances thou...
I am using Articulate supported animation and no flash on very simple slides, yet my simple animations do not work in...