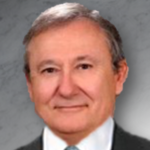 Jeff Foster
Instructor at
NetJets, Inc.
About

Jeff Foster

I train pilots in the business aviation world.
Just ran into this issue. Seems when doing a paragraph animation, the audio will not play both in the developin...
Just wondering if anyone else has noticed audio and other issues with courses published to Review after updating with...
Replay has worked great up until the recent update.  Now it seems to capture what you want to capture but whenever yo...
Sorry, I may have missed this somewhere but is is possible for a course that is downloaded into the AMP library and d...
I have a video created with Replay 360 that shows up correctly everywhere EXCEPT during the Preview mode. (Using...
This is a head scratcher. First off this is a great and necessary feature for those of us teaching aviation stu...
I know, I am late to the party.  Just did SL 2 with Update 10.  The icon in the menu of Windows 7 has changed to gene...
Good morning.  We are experiencing issues with iOS 9.  Currently as a company we are prohibiting updating to iOS 9 as...
We seem to be having issues with the new mobile player app (3.25) not allowing content to be downloaded from our LMS....
With new mobile player app, access to content has been blocked.  Anyone else having issues?  We did not have any prob...
All of a sudden, when I try to change slides viewed when publishing under tracking, the number won't stay.  It will g...
Help, help!  With the new app, it has caused issues.  We get a "unable to connect to server" message but you can see ...
On several courses I have used the Zoom region function to highlight parts of the course. I am publishing to Flash an...
Downloaded update to Storyline last night.  Awesome that it tracks with Articulate Online.  Very impressive.  But, "A...
Storyline is awesome!  Our company is handing out  iPads that will be used for aviation charts and manuals but will a...