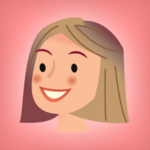 Joy McGinty
Instructional Designer at
CubeSmart
About

Joy McGinty

www.linkedin.com/pub/joy-mcginty/84/576/298/
Hi, I am giving a webinar via Microsoft Teams and am wondering if I can make it more personal by displaying both by P...
Hi, I hope everyone is healthy and safe. I would like to edit Rise courses without it autosaving. Can I turn that fea...
Hi, I have a Rise site that I am using to provide resources to our mangers. What started as a few articles and a...
Hi, Just wanted to share that our Director of App Development stopped by my desk this morning to tell me that the Ris...
Hi, I am having difficulty with several modules playing audio upon launch or functioning all the way to the end of t...
Hi, I am trying to import a .PPTX in SL360 that has animations. None of the animations are working in SL. My underst...
Hi, Starting today, when I click to open my player settings window, it appears transparent and I cannot do anything,...
Hi, Does anyone know of a good resource for character sets--both photographic and illustrated--for men and women of ...
Hi! I am very interested in exploring the new closed captioning editor and tools. Are there any video-based tutorials...
Hi, I receive this error every time I try to use Quizmaker or Engage from within PowerPoint, but also when I just tr...
Hi! I need a hero to come to my rescue! I have three paths a learner must take. Initially, the NEXT button is disabl...
Does anyone know where I can find these adorable stick figure illustrations? Please tell me Articulate has made th...
Hello Heroes! Can anyone point me in the direction of some good micro learning examples, both with and without video?...
Hi, Did any of you receive an email with an Adobe ad comparing Captivate to Storyline? I was surprised to see it com...
Hi, I installed the trial version of Storyline 2 today. I noticed that all of my .story icons had changed to S2. I b...