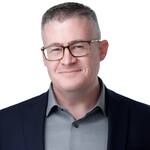 Senior Director of Client Services at
Articulate
Lower Windsor, Pennsylvania
If your course doesn't resume properly in your LMS, you may find yourself wondering about the mechanics of suspend da...
Unraveling the chatter between your learning management system (LMS) and the content you've produced in Articulate St...
If you're like many e-learning developers, your LMS has prompted many head-scratching (or head-banging) moments. Perh...