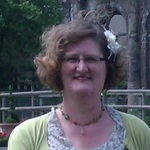 Cheryl Kent
eResources Librarian at
Keele University
Stoke on Trent, Staffordshire
Hello, I'm checking keyboard access to one of my tutorials and I don't seem to be getting any focus on my tutorial a...
Hello, I am doing some step-by-step instructions and would like the user to mimic entering their username / password...
Hello, we have been using Storyline 2 for a couple of years now and are looking to upgrade to Storyline 3. We use t...
Hello, I currently have Storyline 2, which includes Articulate Replay. I find Replay very helpful to create short de...
Hello, we currently have a number of tutorials created with storyline 2 and made available as Flash objects. I'm lo...
Hi, I am having a problem trying to create a drag & drop interaction. I want my users to be able to drag 9 item...
Hi, I am trying to retrieve the Quiz Results Variables eg results.scorepoints so that I can use them for users to pr...
Hello, does anyone know if you can add your own icon to a button control?
Hi, not sure if anyone can help with this - probably not a storyline issue? Anyway when trying to run my storyline ...
Hello, I'm using short answer and essay questions to allow my learners to enter their own comments as they work thro...
Hello, I am creating a sort of video gallery. I have thumbnail images which when clicked will show a layer with a re...
Hi, I'm having a slight mental block here. I trialed storyline2 in the summer and am sure when clicking on the photo...
Hi, I have been assessing the trial version of Storyline 2. I have created some tutorials and published them using t...