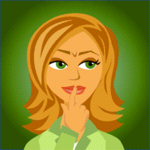 Kristin Hatcher
Sr. Instructional Designer at
U.S. Department of the Interior
I've been dealing with a weird question. We have an issue where if we have a quiz in a course, the course is overload...
I have a client who would like to ask a few short answer/essay questions in the course, and then be able to pull...
I have a course that's experiencing weird issues where participants will try the exam multiple times and not pass (it...
Hi all, I published a course recently that has a final exam of 10 questions drawn from a 30-question bank. We seem to...
Hi all, I am creating a course with a quiz at the end. The course must be 508 compliant. After a quiz, if I click to ...
Hi all, I have opened a ticket with support for this already, but I keep hoping it's a setting or something I can cha...
Hi all, I'm building a course for all employees, and the team wants an additional module for managers and supervisors...
Hi all, I just learned Adobe has a new tool where you can enter your colors and it will show you what different types...
Storyline 360 (December version), JAWS 2020, Chrome browser. Anyone else have experience with this weird issue?...
Hi all, I have an open ticket with support, but wanted to try and get some input from others. I am using the ve...
Hi all, I've been working on a course that has, quite frankly, a few too many cooks in the kitchen. I'm the only one ...
I have a series of buttons on each screen. They all work properly when you click on them. Most of them work properly ...
Hi all, I'm building a 508 accessible course, and some of our course participants will be using a screen reader, such...
I recently made my first course for the US Federal Government using Storyline 360, who requires all courses be 508 co...
Hi all, I'm building a course in Storyline, and at the beginning of certain modules I want to have my participants ta...