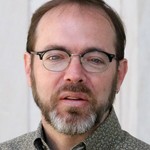 Martin Evans
Social Science & Humanities Research Associate at
University of Texas
I've run into an interesting & frustrating issue. Whenever I insert a hyperlink to text within a textbox that has...
Hello! I've made a couple of attempts to insert an MP4 video file that is definitely an mp4 file, and Storyline gives...
Perhaps this question has already been discussed, but I'm wondering if it's possible to share Storyline files with an...
I'd really like to make an embedded Storyline lesson that is placed within a block be the full width of the rest of t...
Greetings, I was just trying to test the new Storyline block feature that was recently added to Rise. I added a bloc...
I am using the Labeled Graphic interaction to teach people how to read a food label. The info card that appears when ...
Hello, I'm needing to get feedback from participants following lessons that are being pilot tested for a course. I d...
Hello, I've been trying to check out the long-awaited new feature of importing images from the content library, but i...
Greetings, I'm currently developing a course for a program that is intended to last for 12 weeks.  We plan to offer ...
Hello, I've still been exploring Rise and am developing a course in which I have mainly been using blocks.  However,...
Hello, I'm currently testing out Rise on a trial basis, and am quite impressed.  I'm wondering if the color scheme ca...
I'm currently testing out and learning rise. In an introductory "lesson" we would like to show photos and conta...
Hello all! I'm a newbie here. Just wondering if courses (or specific lessons) developed in Rise be export...